Alumni Benefits and Services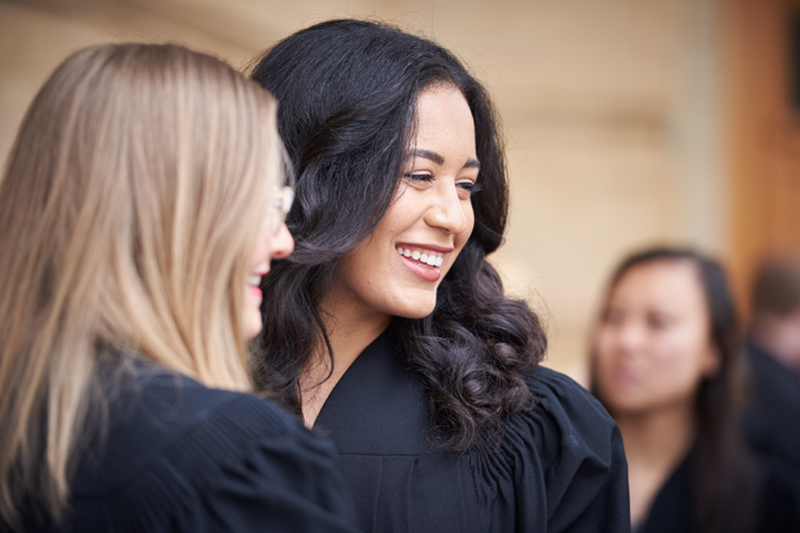 We value our alumni and offer benefits and services at no cost. Checkout some of the helpful links and forms available to CCNM alumni.
Mind | Body | Spirit – Alumni Magazine
E-newsletter
Personal Counselling
Practice Opportunities
Transcripts & Diplomas
CCNM - Toronto Campus
Mind | Body | Spirit - Alumni Magazine
The College's alumni magazine keeps our alumni informed of College events and professional news and in touch with their colleagues across the country. Published three times a year, the magazine showcases the successes of our alumni in the areas of research, volunteerism and best practices.
E-newsletter
The College's e-newsletter is sent electronically to alumni every month. E-news provides brief news items (linked to additional information) on the day-to-day activity at the school and in the profession, including research, job opportunities and volunteer opportunities at the College, and naturopathic doctors in the news. Note: only alumni who have agreed to accept electronic communication from the College receive the newsletter. For more information, contact alumni@ccnm.edu.
Become a Preceptor
Share your clinical knowledge and experience with tomorrow's Naturopathic Doctor by becoming a preceptor to a student. Learn more about becoming a CCNM preceptor or email the office of clinical education.
Practice Opportunities
If you are looking for a new practice opportunity, CCNM offers ND Career Opportunities.
Medical Database Access
A life-time membership to NDAssist is offered free to alumni. Contact Dr. Matt Gowan, ND, at mgowan@ndassist.com for more information.
Your Personal Information
It is through the alumni department that CCNM keeps its alumni in touch with each other, with the progress of the naturopathic industry in Canada, and with major projects and events happening inside the College. Please remember to notify us if your contact information needs updating.

CCNM respects your privacy and we protect your personal information. We do not rent, sell or trade our contact lists.

For general information or to speak with the alumni department, please call (416) 498-1255 ext. 385 or email alumni@ccnm.edu.
CCNM - Boucher Campus
Personal Counselling
To help manage challenges after graduation, we offer recent CCNM - Boucher Campus graduates complimentary counselling services until passing their NPLEX II. Please contact Alumni Services at
alumni@ccnm.edu
to book an appointment.
Access to the Boucher Naturopathic Medical Clinic
The transition from student to practitioner requires personal wellbeing and balance. Alumni Services offers graduates of CCNM - Boucher Campus access to its clinic for up to six months postgraduation. This includes discounted visits for friends and family members. Call to book your appointment at 604-540-2873 or visit
boucherclinic.org.
Library Services
Alumni retain access to our wide range of electronic journals and databases via
eCampus
. Recent graduates require an eCampus account. Please request through
the eCampus Administrator
.
Alumni may also access the physical stacks in the library but are not permitted to borrow books or materials.
Alumni Forms Transcripts & Diplomas
To order a copy of your transcript or diploma, contact the Registrar directly at
info@ccnm.edu
. Please include the following details in your email:
Transcripts: $25. Replacement diploma: $50. Extra charges for rush or courier services may apply.
DR. ANDREA MAXIM, ND (CLASS OF 2011)
Graduate Success
Class of 2011 grad Dr. Andrea Maxim, ND, shares her experience of building a practice and brand that is unique.
READ MORE
Alumni Magazine
Missed an issue? Or just want to keep up-to-date with CCNM developments and activities? Learn more about us in our alumni magazine.
SEE ARCHIVES