Student Life
CCNM - Toronto Campus
CCNM - Toronto's four-acre campus includes an onsite residence, a 248-seat lecture theatre, a well-equipped library, a fitness facility,a healthy-foods cafeteria, a bookstore/dispensary, as well as the Robert Schad Naturopathic Clinic. The campus' convenient location, near the subway, shops and restaurants, makes it easy to enjoy what Toronto has to offer.
CCNM - Boucher Campus
The CCNM - Boucher Campus is located steps from the Columbia Skytrain station, with downtown Vancouver only a 30-minute ride away. Given British Columbia's natural beauty, there are no shortage of activities to enjoy such as skiing, hiking, mountain biking trails etc. The Fraser River is minutes from the school, with a beautiful boardwalk extending a few miles through New Westminster.
Naturopathic Students' Association (NSA)
The Naturopathic Students' Association (NSA) is a strong voice for CCNM students and fosters a sense of community among students, faculty and administration. A student health plan is provided through the NSA.
Each year seven executive members are elected to the Naturopathic Students' Association from the student body to represent the interests of the students in all aspects pertaining to their education, clinical experiences and everyday life as a future naturopathic doctor.

Naturopathic Medical Student Association (NMSA)
Students can also get involved with the Naturopathic Medical Student Association (NMSA), a non-profit that represents naturopathic medical students across North America with chapters at both campuses. The NMSA offers leadership and professional development opportunities for students.

The Boucher Naturopathic Students' Association (BNSA)
The Boucher Naturopathic Students' Association (BNSA) is a registered society which is governed by the Society Act of British Columbia. The BNSA acts as the voice of the student body at the CCNM - Boucher Campus. All students are members.
BNSA Council Meetings are held once a month in the boardroom. All BNSA positions are up for election every spring at the BNSA Annual General Meeting.
The BNSA organizes a number of student initiatives and events, organizes informational speaker series, manages campus clubs, and actively recruits and encourages CCNM - Boucher Campus students to get involved with student life on campus.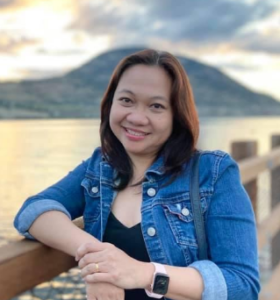 Meet your Manager, Student Life!
Desil Manapat manages and develops all aspects of CCNM student life and works with the student leadership at both campuses to encourage engagement and ensure the student voice is heard.
Desil has a master's degree in speech communication, a bachelor's degree in English, and a diploma in Teaching English to Speakers of Other Languages (TESOL). Prior to being Manager, Student Life at CCNM, she was an ESL teacher for university and adult international students at a downtown Vancouver school. Desil worked as Head, Office of Student Development, and Faculty Member, Communication Arts Program, at a university in Asia, and was a technical writer/editor of the Marketing Communications Division at a multinational company that provides consulting and professional services.
Health, Wellness, and Development
CCNM has developed and implemented the following resources and supports to help build resilience, navigate life and academic demands, and enable personal and professional growth.
CCNM - Toronto Campus Community Resources
Counselling Services
Short-term counselling services are available at the College by appointment on Mondays, 10 a.m. - 5 p.m. (in-person), Wednesdays, 2 - 9 p.m. (virtual) and Fridays, 8 a.m. - 3 p.m. (virtual). To schedule an appointment, email
jpalmer@ccnm.edu
.
Common concerns explored in one-on-one counselling:
General stress, adjustment and anxiety
School-life balance
Emotion regulation and resilience building
Relationship difficulties
Difficulties in concentrating or focusing
Bereavement/grieving
Thrive
Thrive CCNM's mission is to facilitate, host and inspire opportunities for people to think about, talk about, and practise skills that will support optimal health, resiliency and a shared sense of community at CCNM.
Thrive CCNM welcomes CCNM students, staff and faculty to join in the conversation to support one another. If you're interested in partnering with Thrive, contact
thrive@ccnm.edu
.
Stay tuned for upcoming events on
#CCNM's
social media: Facebook, Twitter, Instagram: @myccnm
Wellness Tools
Borrowing Resources at the CCNM Library
Thrive is making it easier for you to try tools and resources that can support your health. We're excited to team up with CCNM's library to provide you with opportunities to access
Bright Light Therapy lamps (PDF)
,
MUSE meditation headbands
and valuable books to support you in building your resilience.
Other Counselling Resources for You to Consider:
STUDENTCARE – As a student enrolled in the student health care plan, you are eligible to receive partial coverage for mental health services delivered by a registered psychologist. Please review your
policy to review the details
.
Crisis response services (talk to someone right now):
Mental Health Helpline (Ontario) 1 (866) 531-2600
Distress Centre of Toronto (416) 408-4357
Good 2 Talk Student Helpline 1 (866) 925-5454
CCNM - Boucher Campus Community Resources
Wellness
The Boucher Wellness Program is a collaborative effort between Student Services and the student body. Each cohort appoints a wellness representative to support the health and well-being of their class, both inside and outside of the classroom.
Counselling
www.wellnessbinm.org
Student Services offers free personal counselling to CCNM - Boucher Campus students and recent graduates. Our counsellors are ready to assist if you or someone close to you is having difficulty impacting your ability to succeed at CCNM - Boucher.
Health care
CCNM - Boucher boasts a state-of-the-art onsite naturopathic medical clinic that students can access free of charge. Each student is also able to apply for up to four discount memberships for family and friends.
Complimentary massage appointments are available at the West Coast College of Massage Therapy (WCCMT), located two blocks from CCNM - Boucher Campus.
CCNM - Boucher Campus students are also eligible to apply for affordable extended health coverage offered by Canada Life.* To learn more, please contact Oscar Leon, Financial Security Advisor at
Oscar.Leon@freedom55financial.com
or (604) 685-6521 Ext. 4419.
*Please note this health coverage plan is optional and is administered by Canada Life, not CCNM - Boucher Campus.
Boucher Naturopathic Students Association (BNSA) Buddy Program
To help new students feel welcome and support their integration into the community, the BNSA organizes the Buddy Program, which pairs first-year students with upper-year students for coaching and mentorship.
Quiet Space
Open to all students who would like a place for quiet reflection, relaxation, and take a break from their busy lives on campus. Students refrain from eating, sleeping, talking, or studying while using this space. The "quiet space" is in the counselling office and hours are Monday to Friday, 6:30 a.m. to 10:00 p.m., Saturday, Sunday, and holidays 7:00 a.m. to 7:00 p.m.
Meditation
Weekly, one-hour, on-campus meditation sessions take place with a qualified facilitator, at no charge to students.
Town Hall Meetings
Town Hall meetings are held once a term. They are an excellent opportunity for all CCNM - Boucher Campus community members to participate in a feedback process and hear upcoming news from CCNM - Boucher Campus administration and other students.
Student Liaison Meetings
The Boucher Naturopathic Students Association (BNSA) student liaison meetings provide CCNM - Boucher Campus students an opportunity to connect with the administration to discuss "all things Boucher" in a collaborative setting.
Participants include:
BINM President, Provost, Executive Assistant, Chief Financial Officer, Facilities Coordinator, IT Specialist, Librarian
Dean of Student Services, Dean of Education, Associate Deans
BNSA President, BNSA Vice-President, Board of Governors Representative, and Class Representatives from each cohort