Participate in Primary Research
Dietary Counselling Plus Omega-3 Supplementation in the Treatment of Generalized Anxiety Disorder: "The EASe-GAD Trial"
The food that we eat impacts the health of our bodies and our mental health. Researchers do not know how diet changes might impact levels of anxiety in people with anxiety disorders. In this study we will provide diet counselling (recommendations on how to improve your food choices) and omega-3 (fish oil) and vitamin D supplements to people with generalized anxiety disorder. We want to know if this treatment is acceptable and helpful for people with anxiety. We will be measuring changes in diet habits, levels of certain nutrients (such as vitamins and fats in blood), and any changes in anxiety symptoms.
Participant responsibilities:
People taking part in the study will attend seven sessions of diet counselling over 12 weeks. They will be given recommendations on how to improve their food choices. They will also take a fish oil supplement during the 12 weeks. At the beginning and end, there will be blood tests and questionnaires to measure any changes. Half of the people taking part will begin the program right away, half will wait 12 weeks and then begin the program. Three of the diet counselling visits will take place at our clinic in North York (Toronto). The other four diet counselling visits will take place by video call or phone.
Eligibility requirements
Identify as a woman between 18 and 65 years of age
Have generalized anxiety disorder
No allergy to fish
Able to attend 3 or 4 study visits in North York (Toronto)
Additional criteria will be reviewed in a screening phone call
Location of study:
The Canadian College of Naturopathic Medicine (1255 Sheppard Ave. East, Toronto, ON)
Duration:
The program lasts 12 weeks. You may be asked to wait 12 weeks before starting.
Compensation:
Participants will receive $50 each time the survey questionnaires and bloodwork are completed (2 or 3 times). Participants will also receive food items at two of the in-person visits.
We wish to acknowledge the generous support of the following organizations: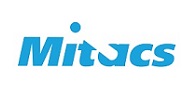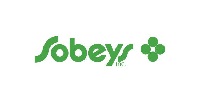 Status:
Recruitment closed