Planetary Health: Circular Systems Thinking & Core Concepts (Global Pandemic Series)
Credits: 3 Category A (Pending)
Venue: Online
Open to: Students NDs Health-care practitioners
Course type: On-demand
Course description
This course uses the COVID-19 pandemic as a case study to explore circular systems thinking and core concepts of planetary health. This experiential webinar will explore concepts of decolonization (eg. in healthcare, education, economy, justice, etc.) as a critical approach to the Symbiocene. It will build alignment between principles for planetary health and naturopathic medicine, and highlight roles, methods and models by which naturopathic doctors can engage in promoting health and preventing disease from this framework.
This is an applied course; participants should be prepared to actively engage with the material. Core academic concepts and frameworks will be presented and critiqued, then participants will work with the content and co-participants in order to develop skills to collectively propel toward planetary health through the lens of naturopathic practice. Participants will be offered prompts to engage in experiential practices outside of the course time to nurture the embodiment of concepts explored.
Learning outcomes:
Cultivate an attitude and worldview of circular systems and interconnectedness as it relates to both individual and planetary health and dis-ease (and the reciprocity between the two)
Integrate principles from naturopathic philosophy, complex systems theory, and diverse Indigenous traditions to imagine approaches to co-creating a Symbiocene
Build capacity to nurture and advocate (with individuals, at a clinical and community level, and at a planetary level) for health
Instructor(s)/Speaker(s)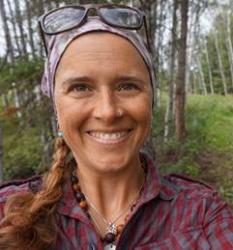 Dr. Leslie Solomonian, B.Sc., ND, MPH (cand.)
Dr. Solomonian is a naturopathic doctor, a mother, a woman, an activist, a human who uses naturopathic principles to help individuals, communities and the planet reach their fullest potential. She has been on faculty at CCNM since 2005, and has spoken and written widely on the topic of planetary health, and pediatrics … because promoting pediatric health is the epitome of building a healthier planet for all. Leslie is the author of the textbook, "Naturopathic and Integrative Pediatrics," and is a regular contributor to the magazine "Ecoparent." Leslie is finishing a Masters in Public Health in family and community medicine, with a specialization in community organizing. She is the co-founder of Naturopathic Doctors for Environmental and Social Trust (www.nestnds.com), and board member and past president of the Pediatric Association of Naturopathic Physicians (www.pedanp.org).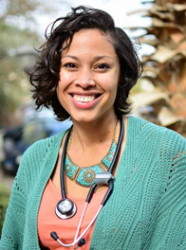 Dr. Laura Batson, M.Sc., ND
Laura Batson is a woman of colour who practices naturopathic medicine and Circle navigation in Ottawa (the unceded territory of the Anishinabe First Nation). Laura holds a degree in Biology and a Masters in Holistic Science. Stepping off the linear path in pursuit of a more curvaceous life led her to study the science and Spirit of nonlinearity in Nepal, India, England and Egypt. This work culminated into a book, Curvature: The Science and Soul of Nonlinearity, that she uses to teach others about living a nonlinear life, decolonizing their mind/body/soul, and reconnecting with Indigenous ways of knowing (www.NonlinearMedicine.com)