Aiding the Global Response: Findings from the WNF Rapid Reviews
Credits: 1.5 Category A
Venue: Online
Open to: NDs Health-care practitioners Third-year students
Course type: On-demand
Course description
This Rapid Reviews webinar is based on contemporary research, evidence, traditional knowledge and the extensive training and experience of naturopathic doctors (NDs) in pharmacology, herbal medicine and clinical nutrition.
There is reason to believe that naturopathic approaches warrant consideration among the span of possible aids to the global response to COVID-19. Hence, the naturopathic profession undertook the task of conducting rapid reviews to assess the role of specific recommendations in the prevention or treatment of upper respiratory tract infections (URTIs) inclusive of, but not limited to, COVID-19. The focus of all rapid reviews was limited to human studies specific to URTIs either as original research or systematic reviews.
These rapid reviews demonstrate the naturopathic profession's dedication to evidence-informed decision making and their commitment to being part of the solution to this global pandemic.
Learning Objectives:
Provide an overview of the findings from the WNF Rapid Reviews.
Discuss how the rapid reviews may impact the role of naturopathic medicine with respect to the management of COVID-19.
Describe the role of rapid reviews in research.
Discuss the importance of the rapid reviews in discussions with policy makers and governments globally.
Instructor(s)/Speaker(s)
Dr. Iva Lloyd, BScH, RPP, ND
Dr. Iva Lloyd has been president of the World Naturopathic Federation since its inception in 2014. She has participated in five WHO Working Groups and the Global Conference for Primary Health Care. Dr. Lloyd is founder and Editor-in-Chief of the website www.ndhealthfacts.org and was editor of the Vital Link for thirteen (13) years. She graduated from the Canadian College of Naturopathic Medicine (CCNM) in 2002 where she is a part-time professor. Dr. Lloyd has maintained a full-time naturopathic practice at Naturopathic Foundations Health Clinic (www.naturopathicfoundations.ca ) since 2002 in Markham, Ontario.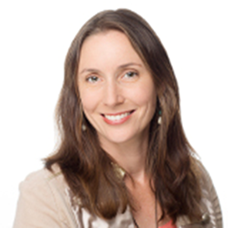 Dr. Amie Steel, ND
Dr Amie Steel is a naturopath and Senior Research Fellow at the Australian Research Centre in Complementary and Integrative Medicine, University of Technology Sydney. Amie has attracted more than $1M in research funding in the last 2 years and holds editorial appointments for a number of journals. She has authored over 150 journal articles, contributed to over 30 book chapters, and edited three special journal issues and three research books. She is Deputy Chair of the Australian Register of Naturopaths and Herbalists, is on the executive committee for the Queensland Branch of both the Public Health Association of Australia and the Australian Health Promotion Association. She is also on the Research Committee for the World Naturopathic Federation, and the Deputy Chair of the WNF's Western Pacific Regional Group.