Intravenous Infusion Therapy (IVIT) certification course
May 31, 2022
Time: April 11, 18, 25 (7:30 - 9:30 p.m.); April 30 – May 1 (10 a.m. – 6 p.m.)
Credits: 30 IVIT (Pending)
Venue: CCNM - Toronto Campus
Open to: NDs Recent graduates
Early bird deadline:
Early bird: $597.00
Regular: $695.00
Thank you to our sponsor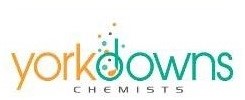 Course description
Intravenous (IV) therapy is the process of putting sterile fluids or drugs into patients through a vein. The IVIT Certification Course is a classroom and practical course designed to ensure that Naturopathic Doctors (NDs) have the competency to both safely and effectively administer a substance from Table 2 of the Naturopathy Act Ontario Regulation (168/15) by injection. In order to promote inter-professional collaboration between the Colleges of the Regulated Health Professions Act (RHPA), this is the first course in Ontario that trains NDs to practice IVIT under the instruction and tutelage of a nurse, pharmacist and NDs.
NDs will receive training to create unique solutions for injection, and prepare such products which require sterile compounding with the knowledge, skill and judgment and facilities necessary to ensure that the products are prepared in a non-contaminated environment, free of particulate matter.
The improper compounding of sterile products can lead to serious consequences for patients in clinical and hospital settings. In the interest of protecting the public, NDs will be made aware of the importance of sterile technique, thorough patient screening, staff education, appropriate facilities, and proper monitoring to maintain the safety of products for patient care.
This IV certification course is specifically designed for NDs. The course includes online lectures in IV techniques, anatomy, venipuncture, IV equipment, IV substances, documentation, patient education, emergency procedures and legal aspects of IV administration. Practical rotations, which give NDs practical applications using catheters, butterflies, IV lines and bags and a laminar airflow hood, are also part of the program.
Students both observe others and perform IV insertions themselves. Graduates will be able to identify specific applications for IV therapy, and most importantly, to assess if a patient is suitable for IV therapy or it is contraindicated.
Course schedule
Monday, April 11, 2022 (7:30 – 9:30 p.m.)
Webinar 1: Course Introduction
Monday, April 18, 2022 (7:30 – 9:30 p.m.)
Webinar 2: Q&A for Recordings
Monday, April 25, 2022 (7:30 – 9:30 p.m.)
Webinar 3: Q&A for Recordings
Recordings (13-hours) – Please complete prior to webinar 2 & 3 respectively
Live attendance (14 hours):
DAY 1 Saturday, April 30, 2022
IVIT Insertion Practicum: 10 a.m. – 1 p.m.
Lunch: 1 - 1:30 p.m.
IV bag preparation practicum: 1:30 - 3:30 p.m.
Break: 3:30 – 4 p.m.
IM, ID, SC and Z-track practicum: 4 - 5:30 p.m.
Emergency Procedures I, II & III (Q&A): 5:30 – 6 p.m.
DAY 2 May 1, 2022
Osmolarity Assignment Feedback/Return: 10 - 10:30 a.m.
Sterile technique practicum: 10:30 a.m. - 1 p.m.
Lunch: 1- 1:30 p.m.
Emergency Procedures Practicum: 1:30 - 3:30 p.m.
Break: 3:30 – 4 p.m.
Practical examination: 4 – 6 p. m.
Attendance
Course attendance is mandatory for all days. Course examination and assignment are mandatory. If an ND has missed any of the course days or the examination, he/she will not graduate.
CONO IVIT Examination Schedule
Please note that you must register and pay separately for the IVIT exam with CONO. For all IVIT exam inquiries please contact CONO (
exams@collegeofnaturopaths.on.ca
; 416-583-6010) or consult
CONO's website
.
Courseware
Course materials: attendees will receive electronic access to all the courseware through Moodle, CCNM's content management system, on the first day of class.
Lunch
Please make arrangements to bring lunch.
Prerequisite
This course is open to naturopathic doctors and recent graduates. Please note that an individual has to be a registered ND (in the general class) to sit the CONO examination and must complete the exam within two years of course completion or will need to retake the course.
Format
This course will include lectures, demonstrations and practicum. Attendance is mandatory.
Precautions and Guidelines:
participants are asked to remain six feet apart
participants are advised to bring and wear facial masks
all participants will be asked to complete a COVID-19 screening questionnaire at the College
all participants will be asked to provide proof of full vaccination in order to enter the College or
all participants not fully vaccinated are required to complete an educational session and are required to be tested upon entry to the campus or show proof of a validated negative rapid antigen test result completed within 72 hours from when your on-site activities are scheduled to end (rapid antigen tests and access to the education session both need to be scheduled three days in advance of the course).
The links for COVID-19 screening, uploading COVID-19 vaccination records, the education session, and to self-book a testing appointment will be provided to you after registration. Please contact us at
continuing_education@ccnm.edu
or call at 416-498-1255, ext. 220.
Participants are advised to reschedule if:
they suspect that they may have been in contact with someone that has tested positive for COVID-19
are presenting with flu-like symptoms
travelled out of country within 14 days prior to the training date
Register