Research
Grateful for Naturopathic Care that Extended His Life
In 2010, John Patterson received a devastating diagnosis of melanoma cancer and he was given six months to a year to live. The search for other care options led him to a CCNM graduate, and an integrative cancer program which allowed his tumour to stay inactive for six years – long enough to become eligible for a trial immunotherapy treatment at Sunnybrook Hospital. The treatment was successful and he has been cancer free and thriving ever since.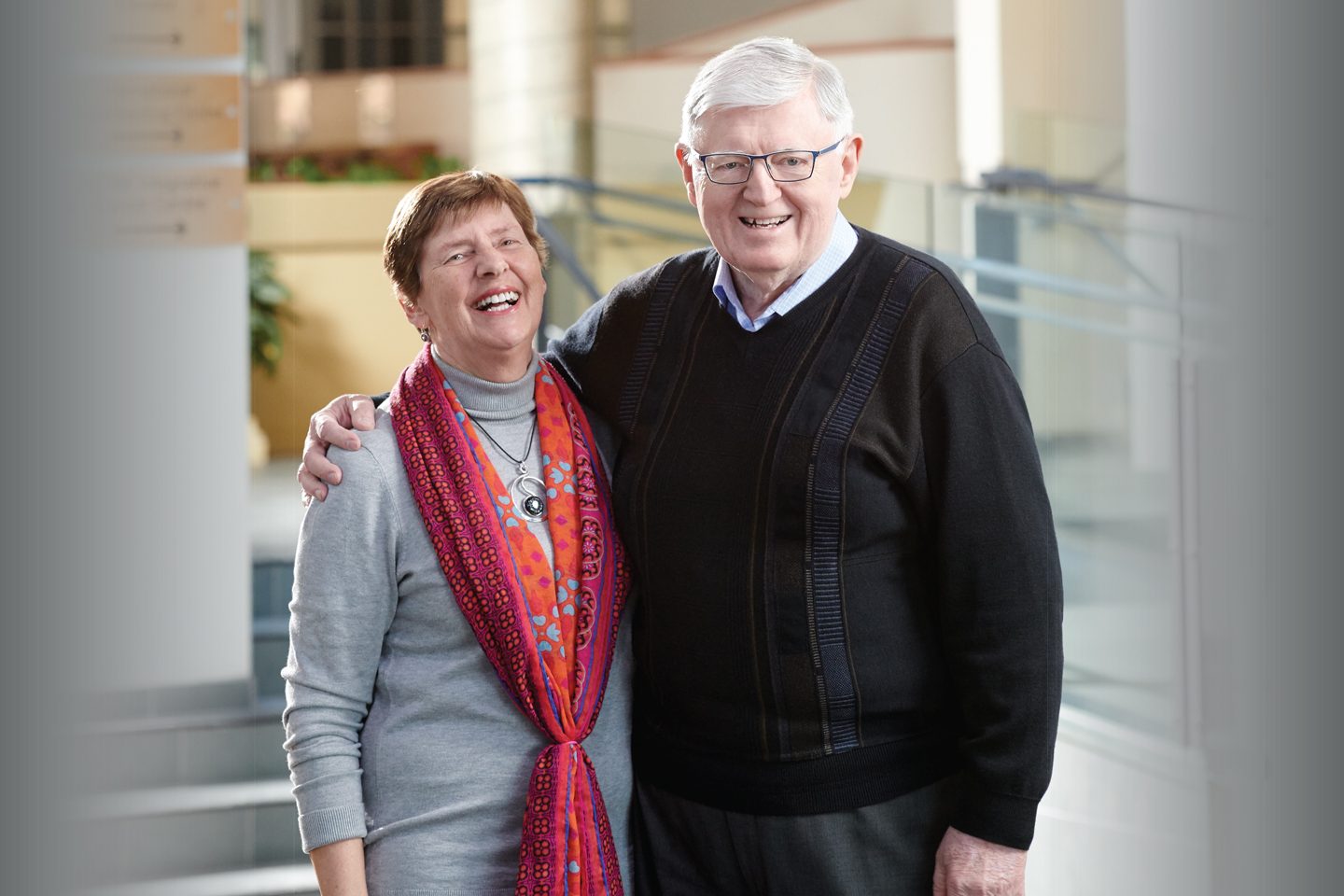 Grateful Patient
John Patterson, Retired Businessman and International
Service Worker with his wife Thea
"I appreciated the contributions of both my oncologist and ND and credit their collaboration to saving my life. I want to ensure that others have access to integrative cancer care."
Show Your Gratitude Today!
Find out how you can donate and support the Gratitude Initiative!
DONATE AND SUPPORT
Patterson Institute for Integrative Cancer Research
Thanks to John's generous donation, the
Patterson Institute for Integrative Cancer Research
was established at the Canadian College of Naturopathic Medicine. The Patterson Institute will contribute to medical research by translating existing knowledge to better guide clinicians providing cancer care.