Education
Grateful to Support Future Naturopathic Doctors
Christina Bjorndal's experiences with mental health led her to explore natural treatments which helped her recover. This opened the door to a career in naturopathic medicine. As a way to give back, she and her husband, Dr. Michael Mason-Wood, ND, provide the Natural Terrain Naturopathic Award, an annual scholarship to a student at the College who demonstrates a keen interest in pursuing mental health in the future.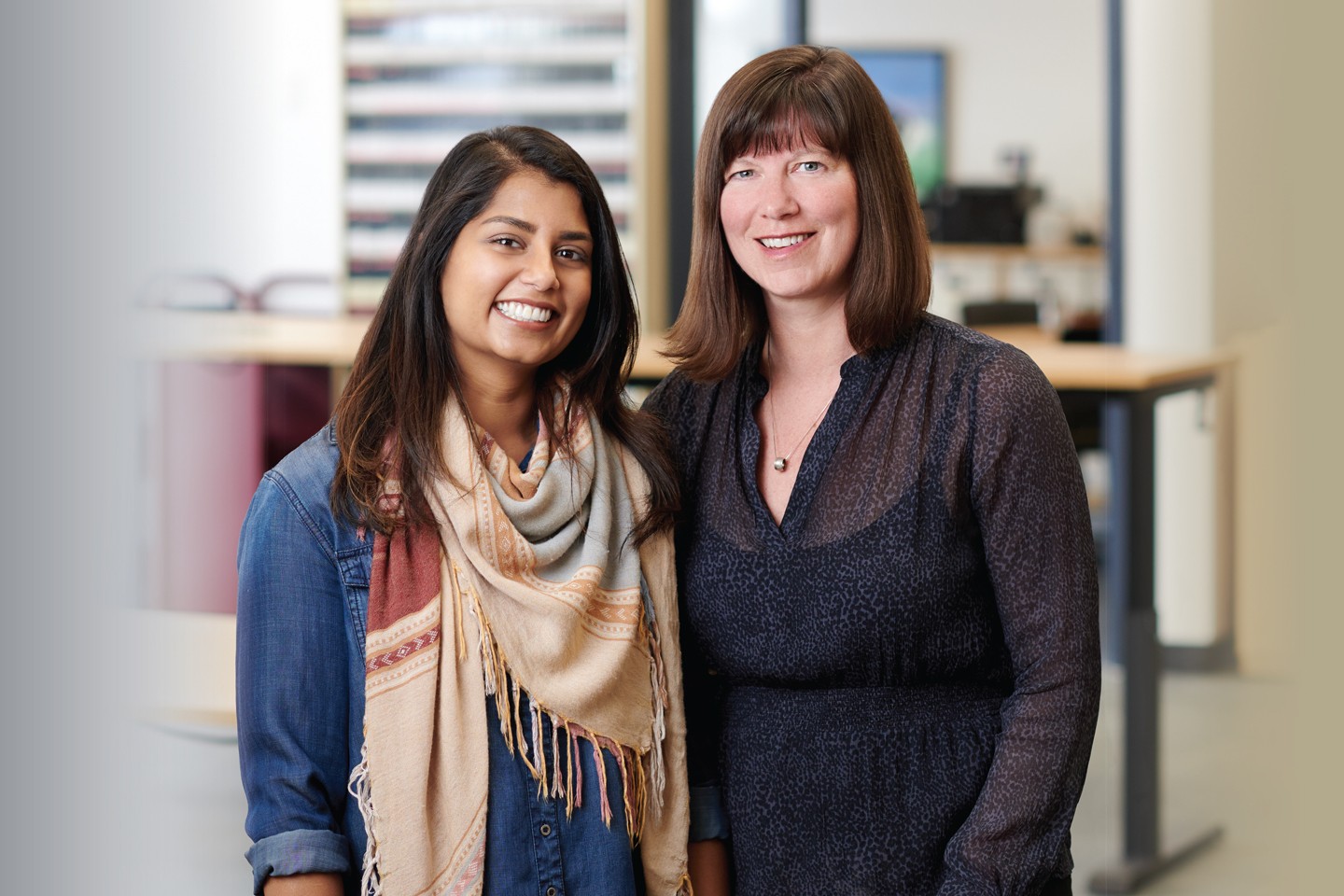 Grateful Patient
Dr. Christina Bjorndal, ND (pictured right) with Kriya Siewrattan, Natural Terrain Naturopathic Award recipient
"We created the Natural Terrain Naturopathic Award to give a student, with an interest in mental health, a helping hand with their education. Our philosophy is that every act of kindness has a ripple effect and we wanted to foster a culture of giving amongst the naturopathic community to show our appreciation for the care that we have received from our naturopathic providers."
Show Your Gratitude Today!
Find out how you can donate and support the Gratitude Initiative!
DONATE AND SUPPORT
Supporting Education Through Remainder Trusts
Some individuals have chosen remainder trusts as a way of giving. They use them as a tool to provide ongoing
support to a loved one, along with an eventual donation to a charity. Lucy Hopkins left CCNM over $3 million in this fashion,
to provide scholarships and bursaries for naturopathic students.