Collaboration
Grateful for Collaborative Approach to Health
Having been a patient of CCNM's teaching clinics since 2012, Cynthia acknowledges the impact that a collaborative approach to her health has had, and that looking at the whole picture was key for her recovery. She has found different ways to give back to and support the profession such as serving on the Patient Advisory Committee and speaking annually to incoming naturopathic students. Her message to them is that their career choice does make a difference in patients' lives.
Thanks to care from her naturopathic doctor, grateful patient Cynthia Harding is happy to support CCNM's Brampton Naturopathic Teaching Clinic now located at Urgent Care Centres in Brampton.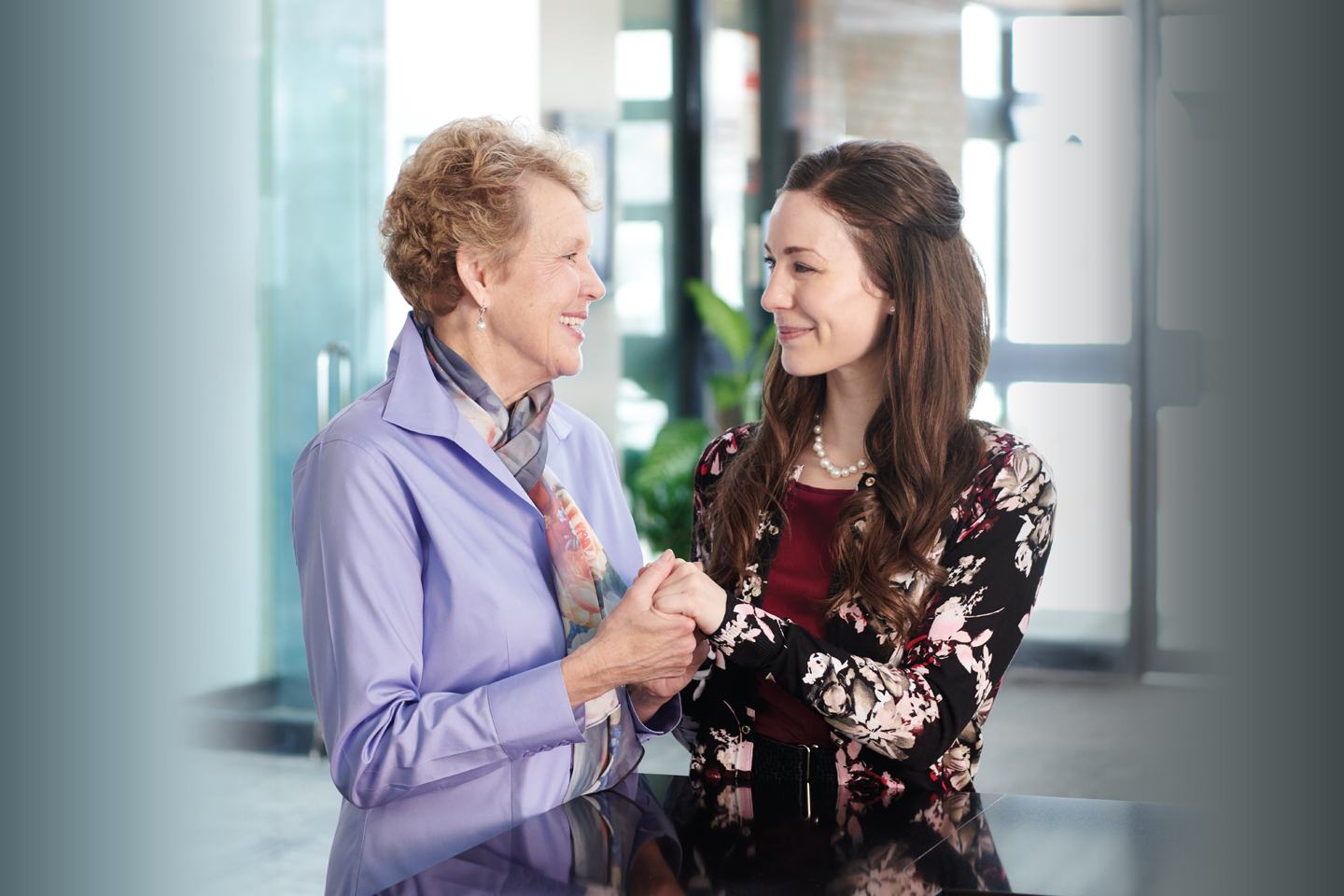 Grateful Patient
Cynthia Harding, Retired Accountant (pictured left) with
Dr. Stefanie Trowell, ND
"My family doctor's wonderful medical care was not enough, and I was very thankful when she referred me to a naturopathic doctor. The naturopathic doctors and interns at the CCNM teaching clinic were able to help me and as a result my health is much improved. Thank you to naturopathic medicine!"
Show Your Gratitude Today!
Find out how you can donate and support the Gratitude Initiative!
DONATE AND SUPPORT